Frieze Carpet
Frieze carpeting is a very long lasting type of carpet, if maintained can last for over 20 years. Commonly used in high traffic areas; and with a varying pile height, show much fewer footprints and vacuum marks. Frieze carpeting is usually a bit more expensive than plush for example, but it is a durable and elegant addition to any room and can pay for itself over the long run if it is maintained and cared for properly. Frieze is by far the best selling carpet over the last few years due to its ability to look good in just about any setting. Frieze is comfortable as well as stylish. Most frieze carpets now days are also made of recycled materials thus making it a green friendly carpet as well. The only downside to Frieze Carpeting is the fact that it will require a little more vacuuming than traditional plush or Berber carpets in order to keep the pile standing up at its full height. Besides that, Frieze Carpeting is an excellent bang for the buck and usually stands for high quality.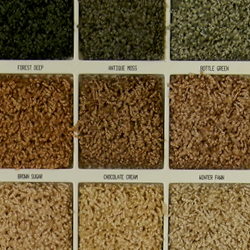 Frieze Carpet Features
Frieze carpet is popular for areas with relatively heavy use
Available in various colors, patterns and types of fibers
Known for resilience, it may not show footprints or imprint marks as easily as other styles of carpet
Frieze is long-lasting and easy to maintain
Frieze carpet is an excellent choice for family rooms, bedrooms, and most finished basements
Frieze Carpet Details
If you have a busy or active room in your home in need of a makeover, then a Frieze carpet should be on your consideration list. Both attractive and hard-wearing, a Frieze carpet consists of individual fibers that are tightly-coiled to produce an informal twisted look. Due to its twisted fibers, Frieze is more forgiving when it comes to showing marks from footsteps or vacuuming. Request a FREE CARPET ESTIMATE TODAY from a trusted local carpet installer that specializes in Frieze Carpeting.